It's an interesting fact, but right now in Britain, there is more talking going on about the "Euro's" problems than in the Eurozone itself, and that always makes me suspicious, "blind 'em with figures" is a regular strategy, but not normaly figures like these ones: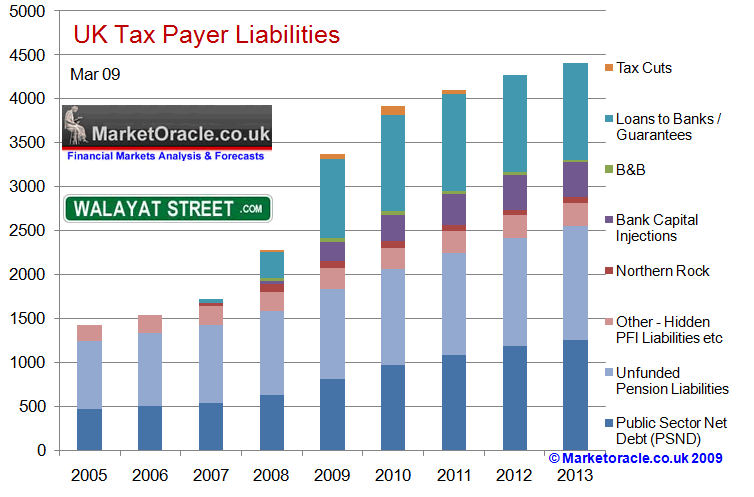 Don't forget, this is each and every taxpayer in the UK - irrespective of how much tax they pay - if at all! This is a link to an American "expert", and frankly with the problems the USA has, Britain's problems become a lot paler.....but the author here is practically saying something I have been thinking for many year....but then - I'm not an expert, I just move around the places concerned, I listen and I look.......
http://www.thisismoney.co.uk/money/news/article-1709190/Jim-Rogers-Britain-is-totally-insolvent.html
He said the following, interesting phrase......
"
He said: 'Greece is insolvent, Portugal has a liquidity problem, Spain has a liquidity problem, Belgium has been cooking the books for a long time, Italy has been cooking the books for a long time -
and the UK
is totally insolvent.
'
Read more: http://www.thisismoney.co.uk/money/news/article-1709190/Jim-Rogers-Britain-is-totally-insolvent.html#ixzz1SoOS7SO0
Now....you are supposed to believe experts, that's why they exist, and not badly either - but you can't just sift through the opinions and choose the ones which reflect your own situation in a more positive light.
I recently had dealings with one of these "experts" who - having decided that he couldn't, or more - wouldn't use the bank details I had provided - finally did what was easier for himself, and sent me a cheque, prolonging the cashing procedure from some 3 days to over one month!
This was bad enough, but the fact the funds, which of course NEVER sleep, were working for him - and not for me, simply made my opinion of the "system" even more critical. The final straw was when this "expert" suggested I choose carefully when I presented his GBP Sterling cheque to be changed into Euro's, because as he stated with a certain "glee" -
"He was sure the Euro was going to take a large dive".......
Well - this made me think.....if a British expert isn't capable of understanding that the Euro taking a dive is EXACTLY what I required at that moment then just who in the UK could?
A low Euro meant MORE euros for my "temporary" pounds sterling, and once I had those extra Euros, I wasn't bothered what the GBP Sterling did!
Haven't seen a pound note for many years, and have no intention of doing so, for a good long time....if ever!
On this webpage, you can read:
"One person made bankrupt or insolvent every four minutes in Broke Britain"......
Another good reason for staying out of the place...
and yet....All I hear from British Television and Radio channels is how Europe will be bust in the next 5 minutes.....
Now do they really think that 17 countries in Europe are going to go bust, and just little UK will stay afloat....
This is elsewhere
than the UK....!
For some strange and very British reason, since the Euro and the Euro zone was created and exists, the general unwashed British public has something against it.
They didn't want to join the club, so fine....stay out - but don't expect any assistance when it all goes wrong...