Today could be interesting.
We could be entertained, right royally, if it wasn't all so clear that just about everybody in Society is on the same cheating game.
"Scandals for Dummies".....? Well the real dummies are those who manage to get themselves mixed up in them, particularly those who demand our respect, and expect us to accept that their decisions are not only foolproof, but honourable and to be respected!
I'm not sure, but I think that over the last few years, we've been through just about every single area of live that is possible with scandals.
Was it always like that....were scandals just better hidden from the general public
and the tears were kept for private purposes and not just to share the fact that the individual was crying because mainly of lost revenues?
I don't think so...I think mainly the simple fact is that the whole world, in "leading" posts - in every domain is rotten to the core, and have time only for themselves, occasionally for their families, but mainly to gratify their own needs and greeds, be it for power, money, respect, sex, little boys, little girls, sports trophy's - you name it.......!
And.....they seem to think, beleive strongly indeed, that they are the ones who won't get caught.....!
...But they do, and then don't understand their little world anymore.
Of course - many, many do not get caught, but every time something comes out into the clear light of day, they tremble, wondering if this is going to be their swansong day....or tomorrow..
....I suppose to be involved in a scandal, you don't only have to be dumb, you have to be a masochist as well, and just keep on believing things like this.....
The only question that remains now is whether it will be possible to find enough ladies and gentlemen, honest and true......maybe here.............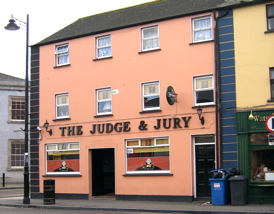 *******
iwmpop(mrlemarquis) - Vauvert, France - Juillet 2011